Be your child's best defense
Childhood immunizations build a wall of protection around kids. They help prevent diseases that can cause serious illnesses, even death. And studies show vaccines are safe. Help your child get this important protection by staying up-to-date with their shots.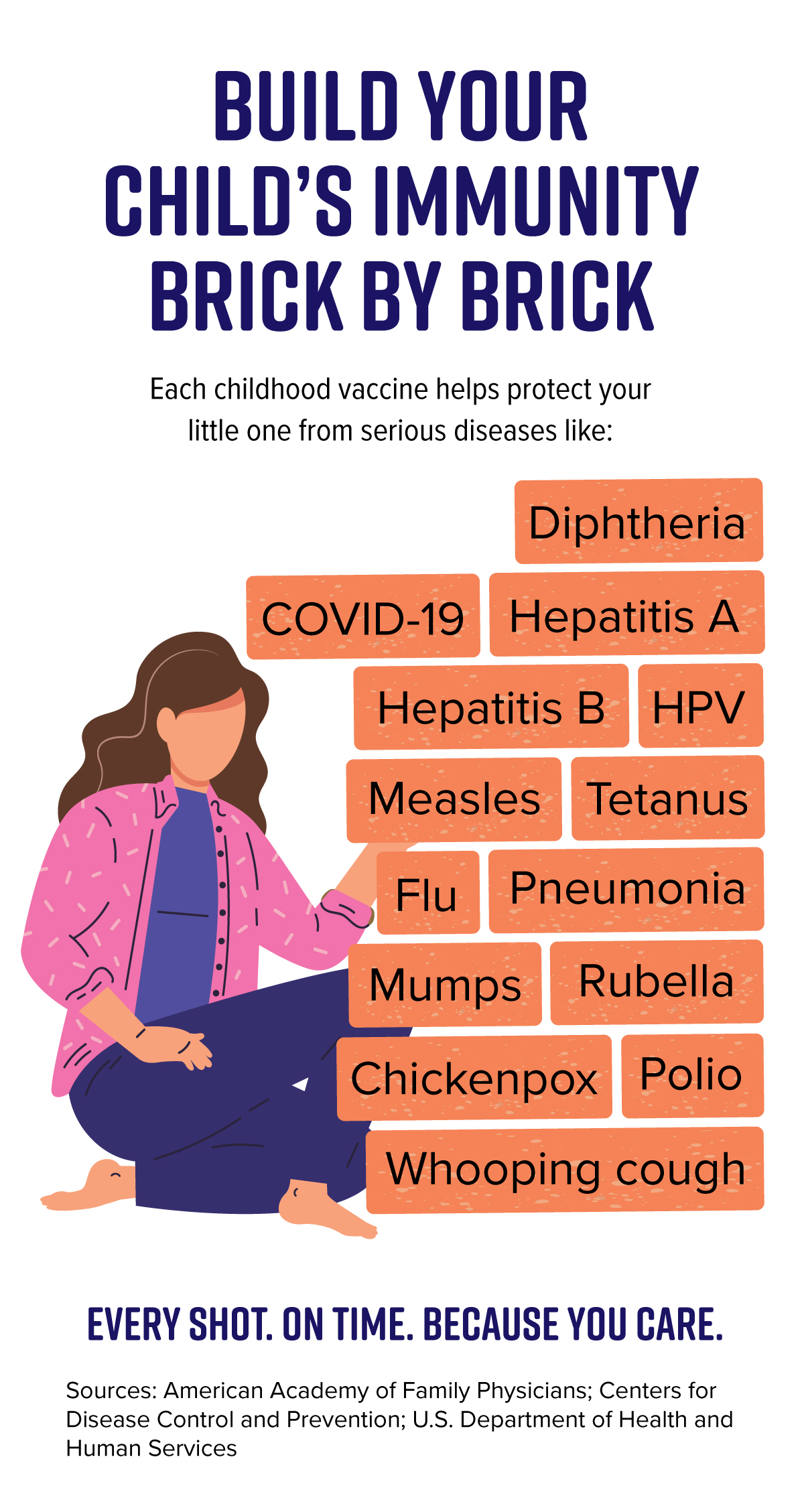 Which vaccines does your child need? Find out.
Reviewed 9/7/2022
The information found in the Health Library is for educational purposes only. It is not intended nor implied to be a substitute for professional medical advice nor does it represent the views or position of WHMC. Readers should always consult with their healthcare provider for diagnosis and treatment, including for specific medical needs.