Men: Recognize symptoms of depression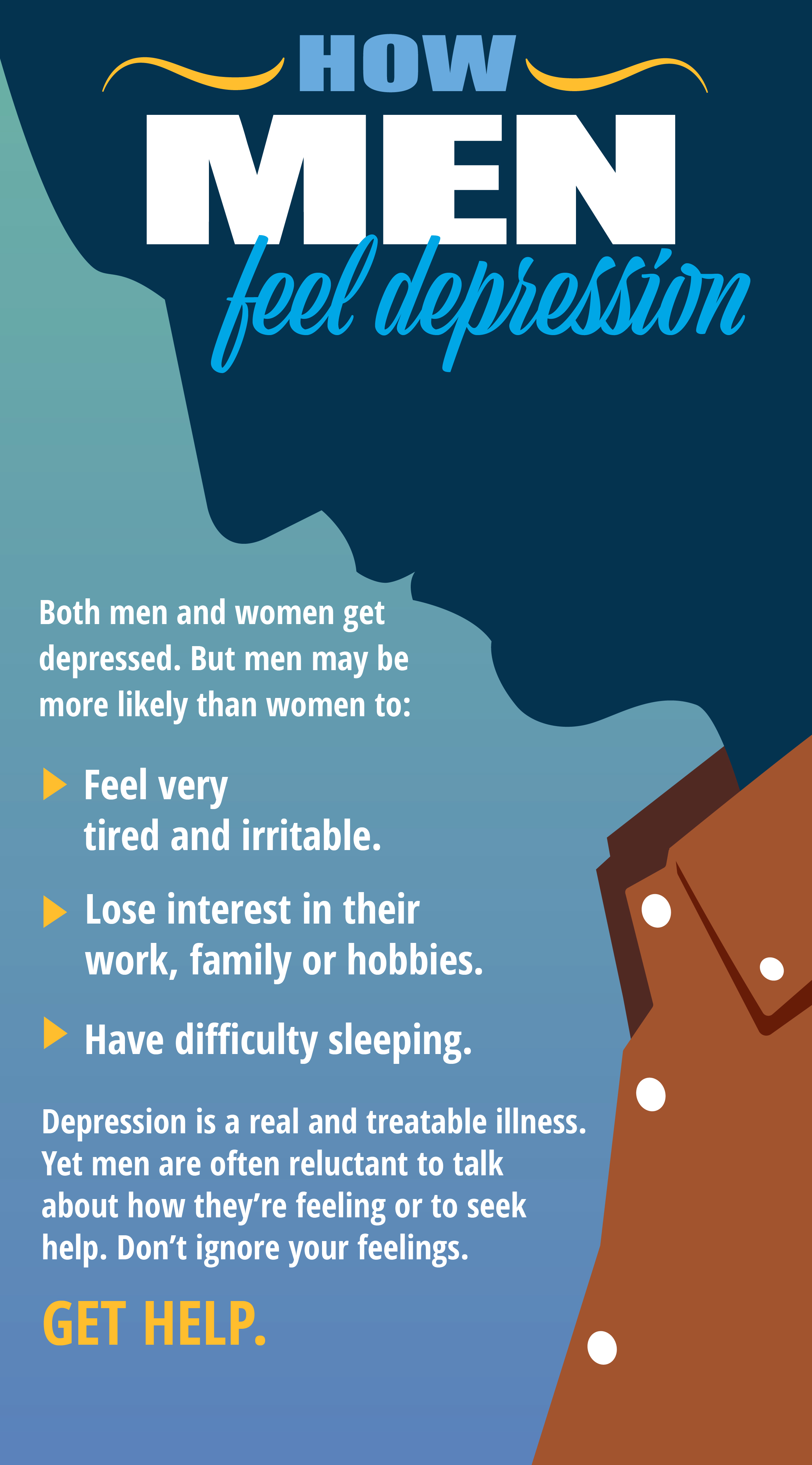 How men feel depression
Both men and women get depressed. But men may be more likely than women to:
Feel very tired and irritable.
Lose interest in their work, family or hobbies.
Have difficulty sleeping.
Depression is a real and treatable illness. Yet men are often reluctant to talk about how they're feeling or to seek help. Don't ignore your feelings.
Get help.
Sources: HelpGuide; National Institute of Mental Health
This assessment can help you determine if you might be depressed.
Reviewed 1/14/2022
The information found in the Health Library is for educational purposes only. It is not intended nor implied to be a substitute for professional medical advice nor does it represent the views or position of WHMC. Readers should always consult with their healthcare provider for diagnosis and treatment, including for specific medical needs.