How blood donations save lives
When you donate blood, it does a lot of good. It can even save lives. Here are just some of the people who depend on blood donors like you.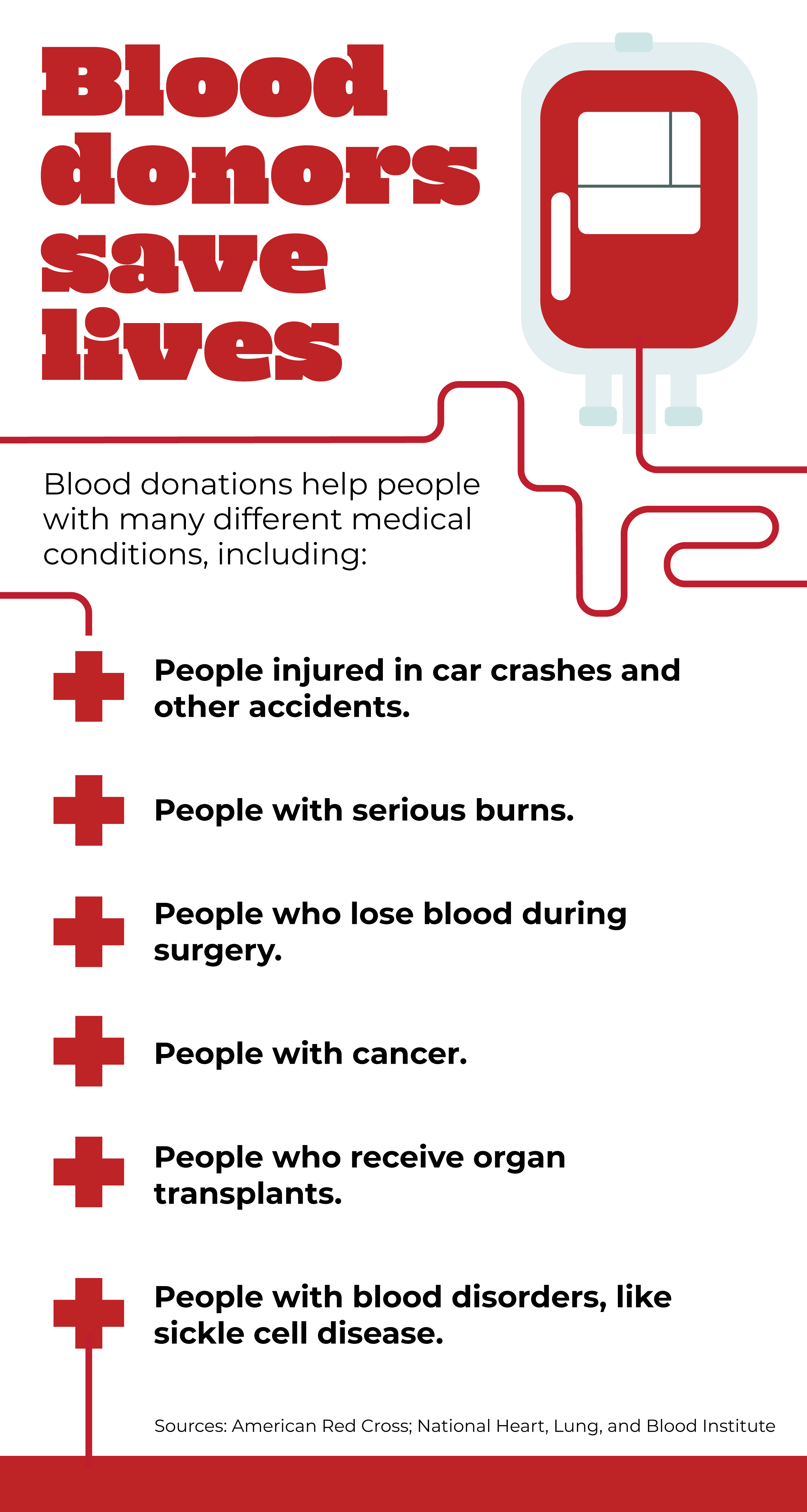 Blood donors save lives
Blood donations help people with many different medical conditions, including:
People injured in car crashes and other accidents.
People with serious burns.
People who lose blood during surgery.
People with cancer.
People who receive organ transplants.
People with blood disorders, like sickle cell disease.
Sources: American Red Cross; National Heart, Lung, and Blood Institute
Blood can only be stored for so long, so there's always a need. If you want to give blood, find out if you might be eligible.
Reviewed 12/23/2022
Sources:
The information found in the Health Library is for educational purposes only. It is not intended nor implied to be a substitute for professional medical advice nor does it represent the views or position of WHMC. Readers should always consult with their healthcare provider for diagnosis and treatment, including for specific medical needs.