Find your favorite lettuce
Whether in salads, sandwiches, wraps or pita pockets, lettuce adds flavor and nutrients without a lot of calories. But not all lettuces are the same. Different varieties offer diverse textures and tastes.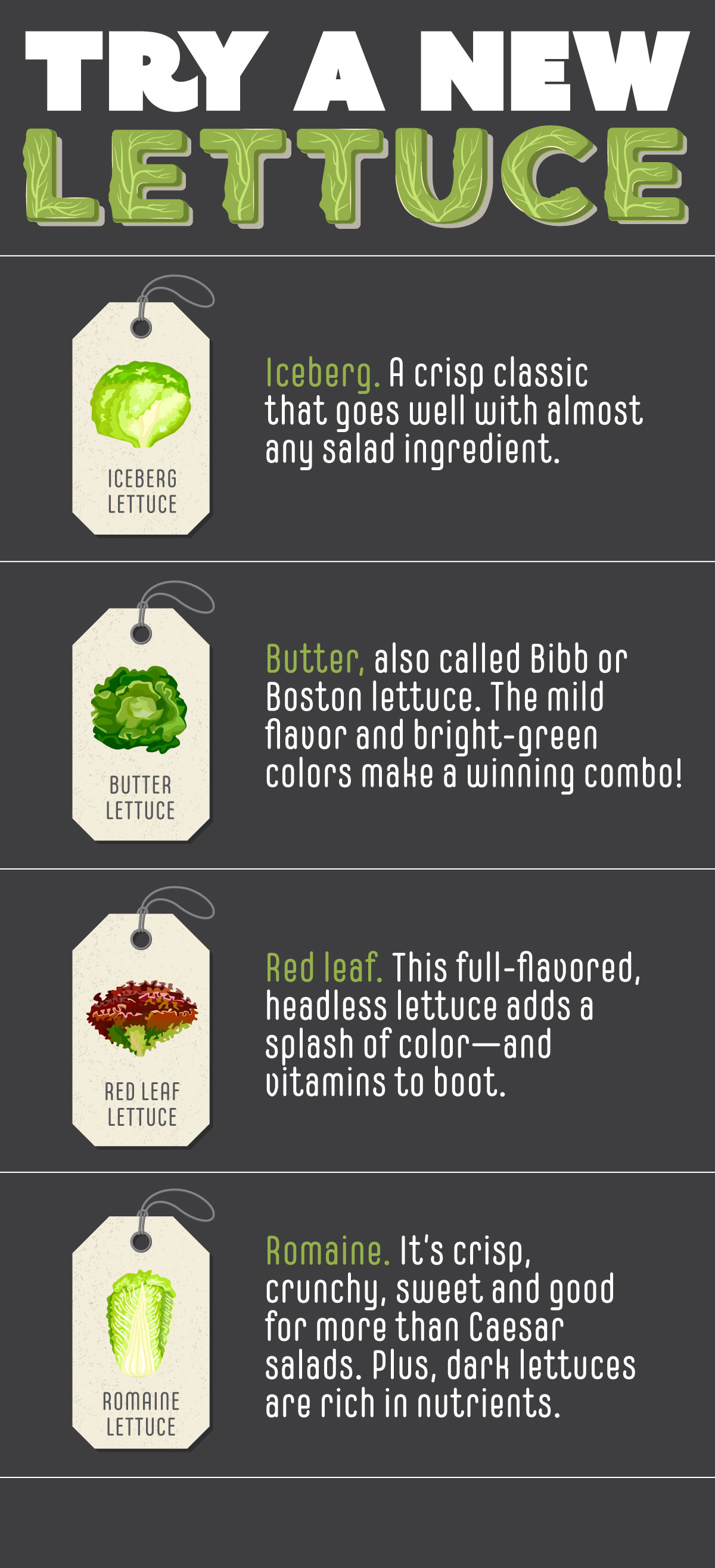 Try a new lettuce
Butter, also called Bibb or Boston lettuce. The mild flavor and bright-green colors make a winning combo!
Romaine. It's crisp, crunchy, sweet and good for more than Caesar salads. Plus, dark lettuces are rich in nutrients.
Red leaf. This full-flavored, headless lettuce adds a splash of color and vitamins to boot.
Iceberg. A crisp classic that goes well with almost any salad ingredient.
Sources: Academy of Nutrition and Dietetics; American Institute for Cancer Research; Produce for Better Health Foundation
Impress your dinner guests with a great-tasting salad. Check out our video to learn how.
Reviewed 2/3/2023
Sources
The information found in the Health Library is for educational purposes only. It is not intended nor implied to be a substitute for professional medical advice nor does it represent the views or position of WHMC. Readers should always consult with their healthcare provider for diagnosis and treatment, including for specific medical needs.