Head and neck cancer: Watch for these warning signs
Using tobacco can increase the risk of head and neck cancer. Be a quitter, and see your doctor if you notice any of these possible cancer warning signs.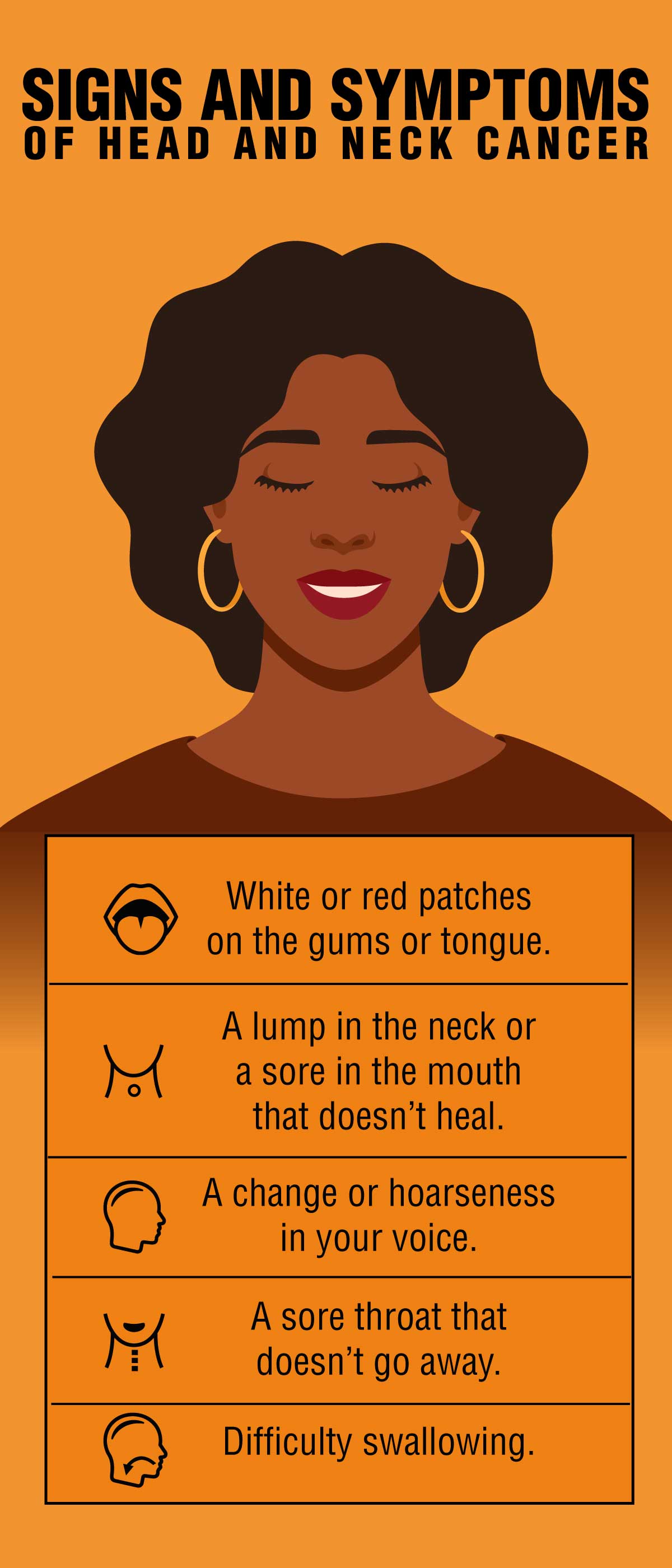 SIGNS AND SYMPTOMS OF HEAD AND NECK CANCER
White or red patches on the gums or tongue.
A lump in the neck or a sore in the mouth that doesn't heal.
A sore throat that doesn't go away.
Difficulty swallowing.
A change or hoarseness in your voice.
Tobacco use is one risk factor for head and neck cancer. Do you know the others? Test your know-how here.
Reviewed 3/10/2023
Sources
The information found in the Health Library is for educational purposes only. It is not intended nor implied to be a substitute for professional medical advice nor does it represent the views or position of WHMC. Readers should always consult with their healthcare provider for diagnosis and treatment, including for specific medical needs.