All aboard for these diabetes checkups
Living with diabetes is a journey. There's plenty you can do to feel your best. Start by getting the tests and checkups your doctor suggests. They can help you know how well your treatment is working—and help you head off serious complications in plenty of time.
For example, ask your doctor how often you need these tests and exams.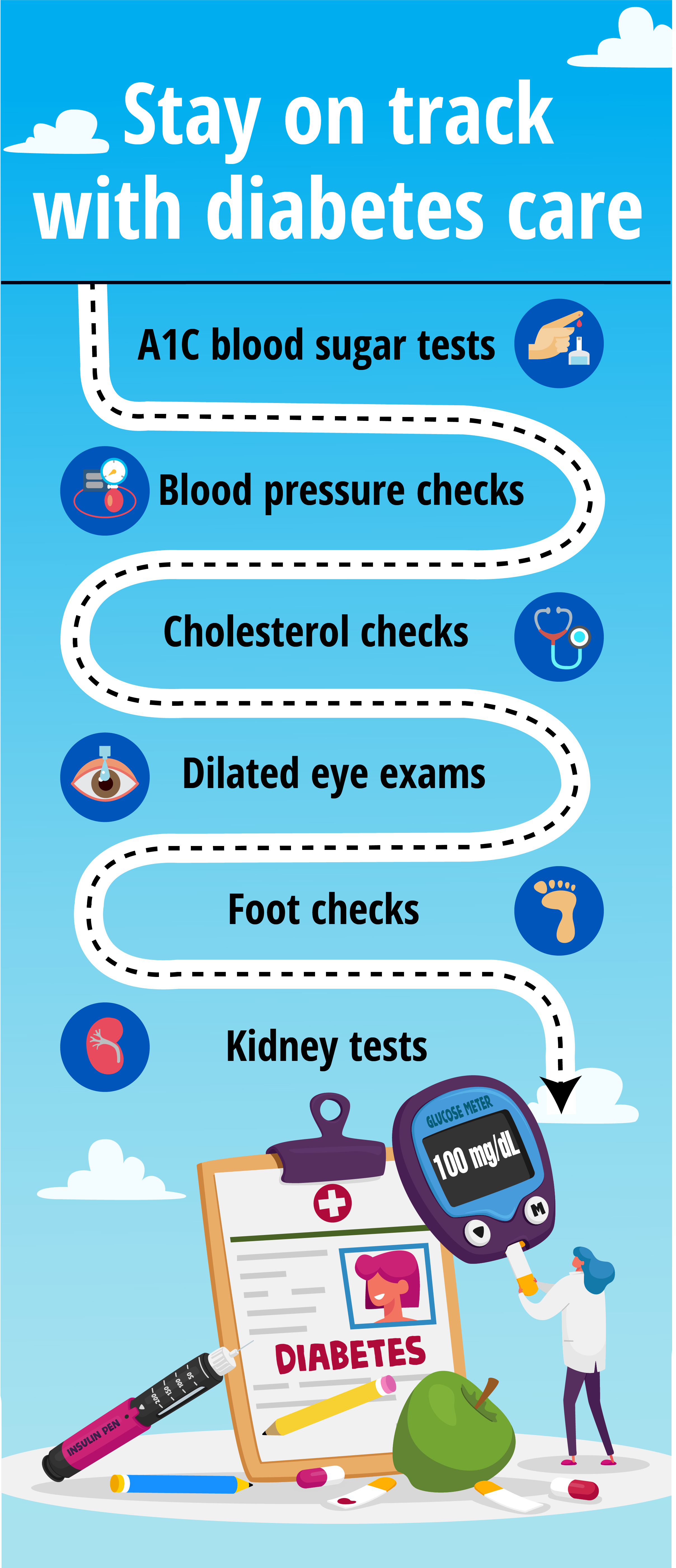 Has your doctor asked you to monitor your blood sugar? Here's how to test your blood sugar in five easy steps.
Reviewed 10/14/2022
The information found in the Health Library is for educational purposes only. It is not intended nor implied to be a substitute for professional medical advice nor does it represent the views or position of WHMC. Readers should always consult with their healthcare provider for diagnosis and treatment, including for specific medical needs.