Tasty Tuesday by Anna Grindeland, RD, CD: 4 new ways to love your heart this Valentine's Day
Anna Grindeland, RD, CD
1. Add fiber.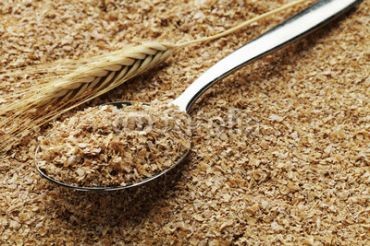 Research published in the American Journal for Clinical Nutrition suggests that not only 100% whole grains benefit our cardiovascular health, but actually adding additional sources of isolated fiber (such as wheat bran) to the foods we eat have additional benefits. Top hot or cold whole grain cereals with a dusting of wheat bran, or top a salad with toasted hazelnuts or flax seeds for an added punch of fiber and heart health.
Or try this delicious recipe for bran muffins!
2. Avoid processed meats.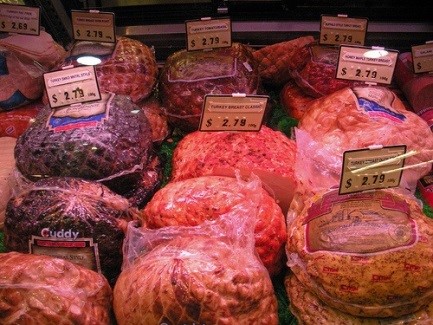 Excess sodium in our diets is a major contributor to Americans' heart risk, because we eat just about 1,000mg more than we should each day. The FDA estimates that 75% percent of the sodium in our diet comes from restaurant and prepackaged foods. Make the choice for healthy meats by roasting whole meats like chicken or beef at home and slicing for sandwiches, salad toppings, and lunch wraps.
Learn more about reading labels for sodium HERE.
3. Eat more fish

The American Heart Association recommends at least 2 servings of fatty fish per week for your heart. Salmon, tuna, mackerel, bluefish, and others all contain little saturated fat, and are good sources of healthy fats including the anti-inflammatory Omega-3 Fatty Acid.
4. Floss.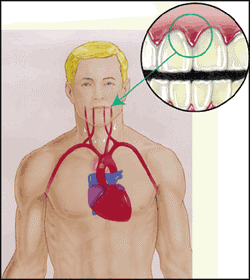 The American Academy of Periodontology recognizes that there is a relationship between periodontal disease and cardiovascular disease. Brushing and flossing is not only for taking care of your pearly whites!
Have a Tasty Tuesday!
The information found in the Health Library is for educational purposes only. It is not intended nor implied to be a substitute for professional medical advice nor does it represent the views or position of WHMC. Readers should always consult with their healthcare provider for diagnosis and treatment, including for specific medical needs.