5 ways to make your home safer from falls
Toddlers may take a tumble with no harm done. But that's not always the case for adults, particularly older ones who are at high risk for a serious injury or even death from a fall.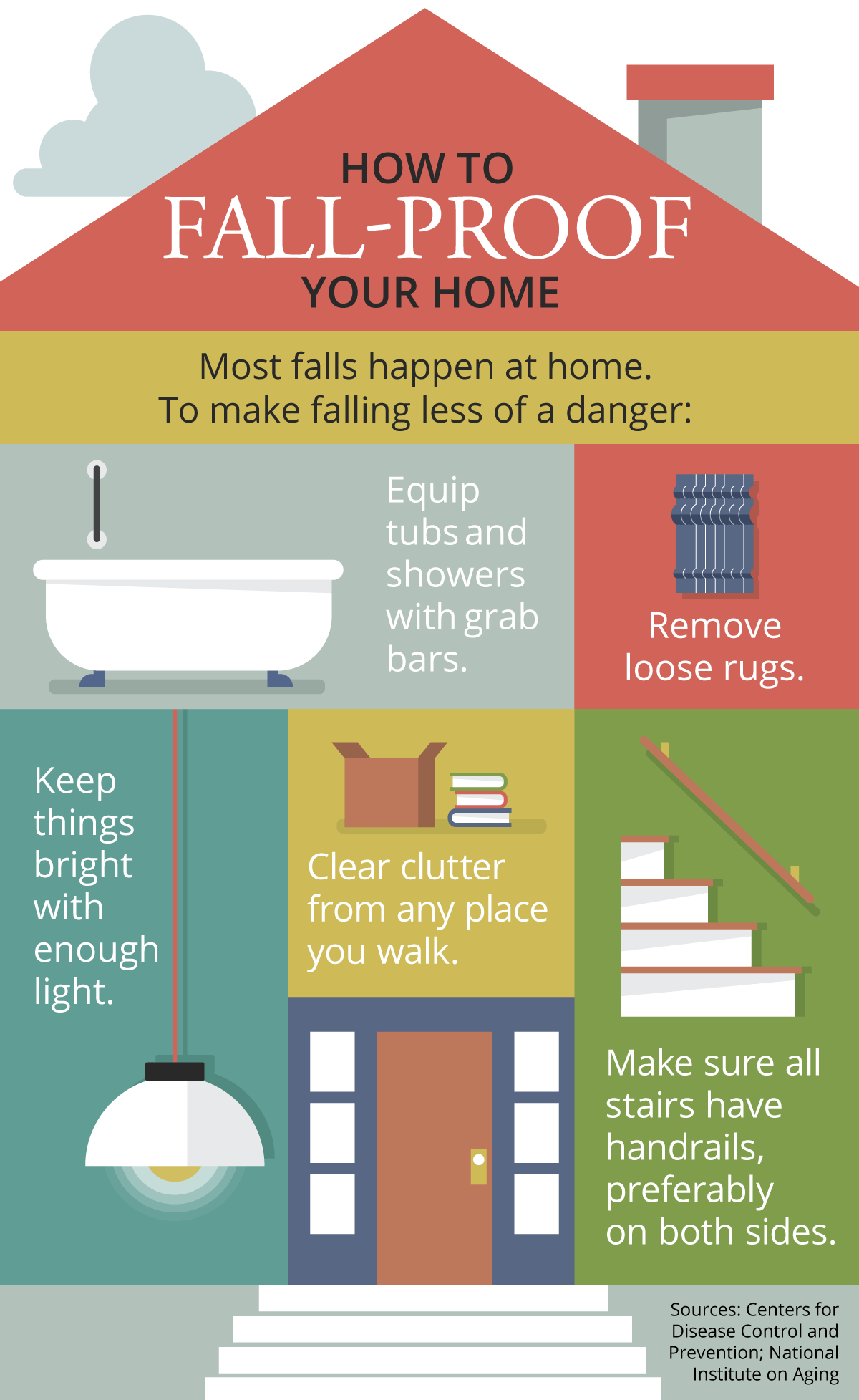 How to fall-proof your home
Most falls happen at home: To make falling less of a danger:
Remove loose rugs.
Make sure all stairs have handrails, preferably on both sides.
Keep things bright with enough light.
Clear clutter from any place you walk.
Equip tubs and showers with grab bars.
Sources: Centers for Disease Control and Prevention; National Institute on Aging
Reviewed 11/24/2021

The information found in the Health Library is for educational purposes only. It is not intended nor implied to be a substitute for professional medical advice nor does it represent the views or position of WHMC. Readers should always consult with their healthcare provider for diagnosis and treatment, including for specific medical needs.