Tasty Tuesday by Anna Grindeland, RD, CD: Thankful eating
Anna Grindeland, RD, CD
This election year, we are all too aware of American traditions. For example, last week was the all-American tradition of Thanksgiving. We all remember the story of the Native Americans, popcorn, and the first Thanksgiving, credit due to Charlie Brown's Thanksgiving.
Even in this seemingly single-origin holiday, it is a reminder that we, as Americans, are a product of the combining of cultures and traditions. Not all of the first pioneers had the same culinary traditions, nor were they using familiar foods to them but what they had available in this new land. In the same way today, depending on whose house you go to on Thanksgiving you might have boiled sausages, dal, or fried plantains as your side dish.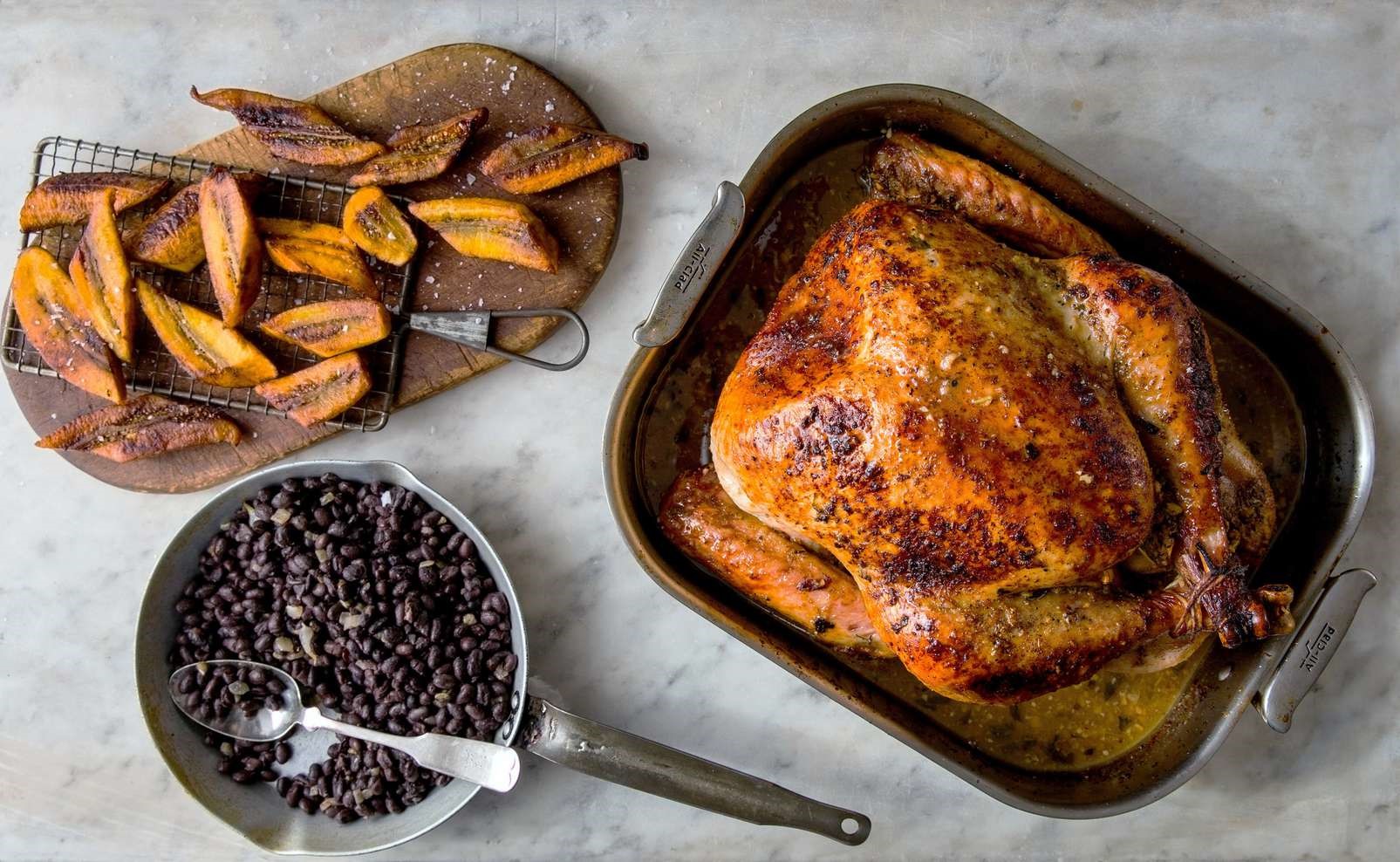 Photo source: https://static01.nyt.com/newsgraphics/2014/11/18/thanksgiving/assets/images/florida-1605.jpg
This video from the New York Times about an eggroll-stuffed Turkey bird remind us that no food is "un-American," but in fact the differences make it a definition of our nation and its celebrations. Check out More Thanksgiving recipes from around the United States, brought to you by Americans. Enjoy!
The information found in the Health Library is for educational purposes only. It is not intended nor implied to be a substitute for professional medical advice nor does it represent the views or position of WHMC. Readers should always consult with their healthcare provider for diagnosis and treatment, including for specific medical needs.