Tasty Tuesday by Anna Grindeland, RD, CD: The Health Benefits of Christmas
Anna Grindeland, RD, CD
Popular nutrition propaganda these days uses scare tactics to try to motivate us to make "healthy" food decisions. I call it: FEAR THE FRUITCAKE. They want us to reach for the cold veggie tray instead of the shortbread, slice an apple when you would rather have egg nog, and restrict, restrict, restrict. I admit that I may sometimes be guilty of humming to this tune—it's what I get paid to do, after all.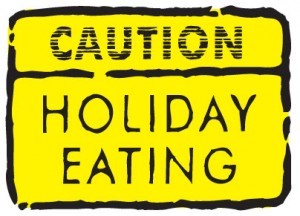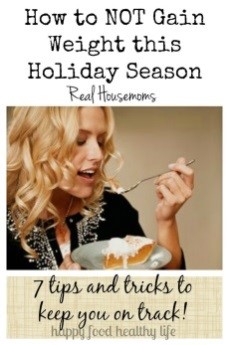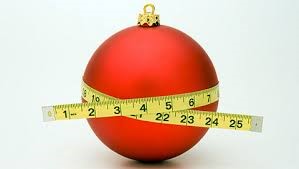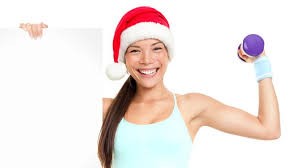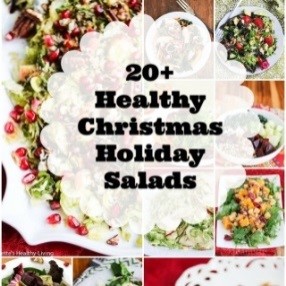 But more so than nutrition, I am an advocate for HEALTH, which in many definitions means:
The condition of being sound in body, mind, or spirit; especially : freedom from physical disease or pain (Merriam Webster)
A state of complete physical, mental and social well-being and not merely the absence of disease or infirmity. (The World Health Organization)
The absence of illness or injury (Google.com)
As a nutrition professional and health promoter, I am standing up in defense of Christmas—and all its tasty traditions. Here are a few reasons why:
Home-Cooking. More people are home-cooking meals during the holidays than any other time of the year. Cooking from scratch is often times more healthful and enjoyed more than a take-out meal without that special ingredient: love.
Togetherness. Eating with family, friends, or even strangers is known to increase contentment, satisfaction, and increase mood. Rather than eating in front of a computer, TV, or mindlessly flipping through a magazine, we tend to sit around a table with loved ones this time of year.
Heritage. This time of year, many of us turn to old family recipes that could potentially date back to our respective pre-colonial heritages. "Eating your heritage" can rekindle tastes and senses that are interweaved in our genes, reminding your gut-brain pathway what foods make you feel good.
Sharing. Gratitude is an essential ingredient in happiness, and happiness—according to the above definitions—is Health. Sharing your time, your family, your food, or your home with others opens up the heart to gratitude, filling your heart with Christmas Joy. Just ask Tiny Tim.
Grandma's Famous Cheese Cookies
In the sixties and seventies, my grandpa worked as a radio engineer for NBC—a job that took him and his family to the Middle East, Southeast Asia, Europe, and the American Southwest. Everywhere they went they were quick to make friends and share their traditions, including Christmas. Every year they hosted a Christmas party with friends from around the world. These little salty treats were a classic and favorite at their parties.
Bake at 400 F for 10 minutes
Ingredients:
1 lb. grated sharp cheddar cheese
1/2 lb. butter
2 cups sifted flour
1/2 tsp garlic salt
Directions:
Cream together grated cheese and butter
Mix in sifted flour and garlic salt
Roll in 1" diameter rolls and wrap in wax paper
Chill for at least 2 hours
Cut into 1/3" slices, and bake on an ungreased cookie sheet
Christmas Party Bourbon Balls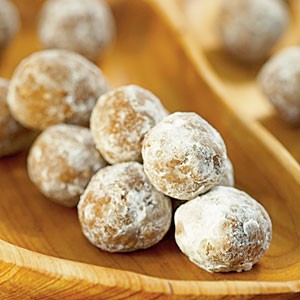 Another one of Grandma's classic recipes, Bourbon balls were present at every Christmas party. I can remember picking one off the table when I was just tall enough to reach them. Not realizing they had alcohol in them, I quickly ran and spat it out! I suggest a warning label on these.
Ingredients:
1 1/2 cup crushed Vanilla Wafers
1 cup powdered sugar
1 cup finely chopped walnuts (or other nut)
3 Tbsp Corn Syrup
1/4 tsp Vanilla Extract
2 jiggers of bourbon, brandy, or rum (optional)
Extra powdered sugar and nutmeg, to coat
Directions:
Pulse first 3 ingredients together in a food processor
Mix in Corn Syrup, vanilla extract, and Bourbon (or your favorite winter drink)
Roll into 1" balls, rolling in mixture of powdered sugar and nutmeg to coat
Anna L. Hein, RD, CD
Clinical Dietitian and Nutrition Education Services
Whitman Hospital Medical Center
Office extension: 476
Direct line: (509) 397-5743
Email: anna.hein@whmc.org
The information found in the Health Library is for educational purposes only. It is not intended nor implied to be a substitute for professional medical advice nor does it represent the views or position of WHMC. Readers should always consult with their healthcare provider for diagnosis and treatment, including for specific medical needs.