Tasty Tuesday by Anna Grindeland, RD, CD: Malnutrition Awareness Week
Anna Grindeland, RD, CD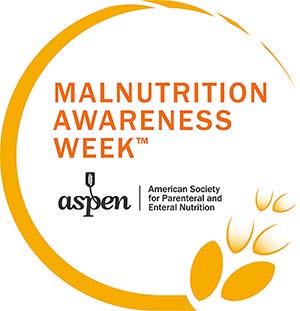 This Week is the 5th annual Malnutrition Awareness Week™, sponsored by the American Society for Parenteral and Enteral Nutrition(that's fancy for tube feeding and TPN). Their cause this week is to educate Healthcare workers as well as the public of the prevalence, severity, and consequences of malnutrition in the United States.
ASPEN encourages healthcare organizations to assess patient's nutrition and to intervene sooner. They encourage patients to be aware of their nutritional status and to advocate for their own nutritional care.
Persisting malnutrition can be life threatening and is more common than you think
5 things you need to know about malnutrition:
It affects 1 out of 3 hospital patients
Malnutrition limits the body's ability to fight infection, heal from a wound, increase fatigue and weakness, diminish appetite and mood, decrease bone strength, and can even impair the function of the heart, lungs, and digestive system, proving fatal.
You do not have to be underweight to be malnourished
Malnutrition is often associated with nutrition-related diseases such as cancer, diabetes, chronic kidney disease, COPD, cystic fibrosis, heart failure, and inflammatory bowel disease.
Disease-related malnutrition costs a yearly $156.7 billion in the United States alone.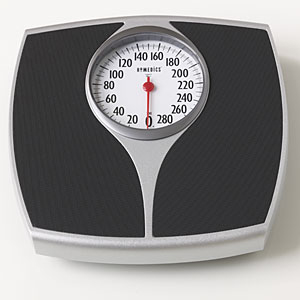 Many of us may know someone with a nutrition-related disease or simply old age that puts their nutrition status at risk. Here is a list of warning signs when you should ask about your nutrition:
Have you lost 6 or more pounds without trying to?
Have you been unable to eat as much as you usually do for more than 1 week?
Have you had increased fluid accumulation or swelling?
Have you been skipping meals more than you usually do?
Have you been less physically active than normal, staying in more than usual?
See these posters to know when to ask about your nutrition and when to ask about your child's nutrition.
OTHER MALNUTRITION FACTS:
Malnourished patients spend an average 2x longer in the hospital, and did not have a routine discharge.
Most malnutrition-related stays have a 1.5x -5x higher rate of death than those not associated with malnutrition.
Nearly 2 million hospital inpatient stays involved malnutrition in 2013.
Malnutrition can happen at any age, but is most common after age 65.
Malnutrition is more likely to affect patients from low income and rural areas.
Are you trying to gain weight the healthy way? A Registered Dietitian is a great resource for healthy weight management and can help you form a plan that is right for you. Here are some basic strategies to help you or a loved one struggling with malnutrition gain weight:
Eat multiple (6) small meals per day
Cook with plenty of healthy fats: Olive oil, canola oil, walnut oil, and avocado oil are good examples.
Dress up your vegetables with a pad of butter, extra sauce, or creamy dressing.
Use high-fat sauces like hollandaise, mayonnaise, gravies, or cream soups
Have healthy, high-calorie snacks in sight: a bowl of roasted nuts, cheese slices in the fridge door, dried fruit, granola bars in your car or desk.
In addition to a balanced diet, eating rich dessert foods like: Cheesecake, Pies with ice cream, custards, and puddings are good examples.
Oral nutrition supplements like Boost or Ensure can be helpful for boosting daily nutrient intake. Ask you Registered Dietitian or other Primary Care Provider if these are right for you.

Sources and additional information:
Improving malnutrition from the physician perspective (Sept 26, 2016). Malnutrition Awareness Week, American Society for Parenteral and Enteral Nutrition. file://whmcdepts01/home/heina/My%20Documents/Toolkits%20and%20Webinars/ASPEN%20Webinar%20Handout%20MAW%209-26-16%20(Rev).pdf
What is disease related malnutrition (2016). Nutritia Advanced Medical Nutrition Website: http://www.nutricia.ie/articles/what_is_disease-related_malnutrition
McCracken, A. (Sept 22, 2016). ASPEN Launches malnutrition awareness weekTM with new statistics on the impact and cost of malnutrition in the U.S. ASPEN Website: https://www.nutritioncare.org/Press_Room/2016/ASPEN_Launches_Malnutrition_Awareness_WeekTM_with_New_Statistics_on_the_Impact_and_Cost_of_Malnutrition_in_the_U_S_/
Photos:
http://cdn-image.myrecipes.com/sites/default/files/styles/300x300/public/image/articles/10/scale_upload-x.jpg?itok=VJ14_e8V
The information found in the Health Library is for educational purposes only. It is not intended nor implied to be a substitute for professional medical advice nor does it represent the views or position of WHMC. Readers should always consult with their healthcare provider for diagnosis and treatment, including for specific medical needs.