Paint The Town Pink (PTTP)
Hospital news
|
Wednesday, October 3, 2018
Contact: Laurie Gronning
Established in 2017 to raise awareness about breast cancer and to also raise funds to help those in Whitman County who may need financial assistance with breast health services performed at Whitman Hospital.
Additional background info from the agreement:
• EVERY WOMAN CAN, a Washington nonprofit corporation, (EWC), a registered §501(C)(3), is an organization committed to saving lives through early detection, education, support and wellness activities relating to breast cancer.
• PAINT THE TOWN PINK (PTTP) is an unincorporated association whose principal members and participants work and reside in the vicinity of Colfax, Whitman County, Washington, organized for the same purposes.
• PTTP has raised funds and plans to continue to raise funds for payment for breast health services at WHITMAN HOSPITAL & MEDICAL CLINICS, a Washington State Public District Hospital, (WHMC) for women residing in Whitman County.
• EWC has agreed to accept funds raised by PTTP for the purpose of paying for breast health services at WHMC.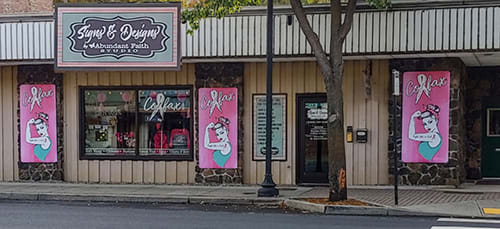 "What makes Whitman Hospital truly special is that we are visionaries in our commitment to boldly pioneer and lead Whitman County in technologies such as 3D mammography, while still small enough to care for each of our patients like family."
—Christin S. Reisenauer, MD
Link details/more info/apply for assistance:
FOR FINANCIAL ASSISTANCE:
Breast, Cervical and Colon Health Program
Call 888.438.2247


TO DONATE TO WHITMAN COUNTY PTTP:

Donate online